5 unknown facts about Riot Games, the gaming juggernaut behind League of Legends and Valorant | Technology News
All eyes are on Valorant Champions this week in Los Angeles, California where 4 of the best teams in the world will battle it out for the title of World Champions. While some may dismiss it as a fan event, millions of people are expected to tune in virtually and at least thousands will drop in in-person at the KIA Forum to watch players play a video game like any competitive sporting event. But the controls of the biggest competitive leagues in North America as well as the big Esports tournaments for Valorant are in the hands of LA-based Riot Games, the League of Legends publisher, whose perfectly choreographed esports events attract tens of millions of viewers in countries like China and the US.
But we are sure not everyone knows a lot about Riot Games. Here are lesser-known facts about the company:

Founders who were college buddies
Brandon Beck and Marc Merrill were college buddies, having known each other since the time they were studying business at the University of Southern California in the late '90s. After graduation, the two became roommates when they started sharing an apartment in West Hollywood while working in their respective jobs — Beck was a management consultant at Bain & Company and Merrill was pursuing business management. They both loved the idea of working on a video game but had no clear path as to how to get into game development.
Later, both got involved with a few gaming companies. One included an opportunity to become advisors to the board of directors for a now-defunct multiplayer online game. Around the time, the duo realised that many gaming studios were releasing games without the second thought of expanding the universe. In fact, they were impressed by the Asian game distribution model where they release games for free but charge players money for new characters or customisable clothing. Both agreed that popular Blizzard Entertainment's Warcraft III mod Defense of the Ancients was something that could be expanded further and supported it over a long term. That led to the idea of developing a DOTA-style game and exploring the concept of gaming as a service. In 2006, Beck and Merrill founded Riot Games with the help of family and investors. The studio's location wasn't extraordinary – an old converted machine shop under an Interstate 405 overpass in Santa Monica.
From the beginning, Marc and Brandon wanted a player-focused studio, with the aim to support its games long after launch. For the recruitment process, the duo adopted a new strategy to get new hires. They hosted a Dota tournament at the University of Southern California where they noticed Jeff Jew, one of the players who had a high level of expertise and coached other players through the game's mechanics. Jew was hired as an intern, but went on to become one of the League of Legends' producers.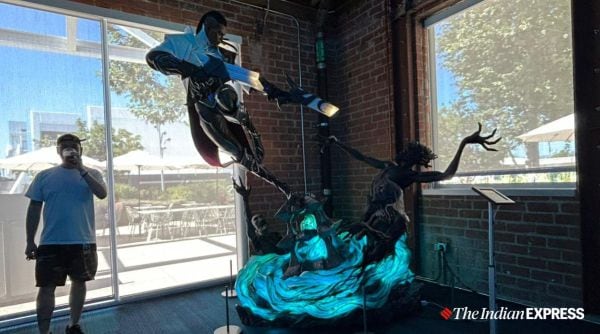 Image credit: Anuj Bhatia / Express photo
The birth of free-to-play model
The development of League of Legends, internally called Onslaught, began with a small team. But not until Beck and Merrill hired Steve 'Guinsoo' Feak, one of the original designers of DOTA Allstars. It took four months for a small team to develop a working prototype of League of Legends, which they showed at the 2007 Game Developers Conference in San Francisco. Beck and Merrill were hoping they would secure investment funding at the GDC but the meetings with the potential publishers didn't go well. Publishers weren't optimistic about the freemium model as they were more interested in revenue coming in from game launches and sequels.
After a few rocky years of development, Marc and Brandon's company got funding from Benchmark and FirstMark Capital venture capital firms. League of Legends was announced on October 7, 2008 and went into closed beta in April 2009, featuring 17 Champions. The full game came out in October 2009, now with 40 playable Champions.
League of Legends was an immediate hit and was praised for character designs, accessibility and a new take on an already proven genre. Its free-to-play nature also helped League of Legends to explode in popularity in many parts of the world, especially China. Over the past years, it has become one of the most popular online games of all time, pulling in $1.7 billion in 2020 alone. In fact, the game has over 150 million monthly players.
Tencent takes control of Riot Games
Chinese internet company Tencent Holdings, the world's biggest game company, made a large-scale investment in League of Legends studio Riot Games in 2011, a deal estimated to be valued at $400 million. However, in 2015, Riot Games sold its remaining equity to Tencent. Riot and Tencent partnership dates back to 2008 when the Shenzhen-based tech giant signed a Chinese distribution deal for League of Legends. In September of 2009, Tencent became an investor in the company as Riot was about to launch its flagship game in the US. Experts and trade insiders believe the Tencent deal was instrumental in global expansion of League of Legends, giving Riot and the game a strong foothold in China – the world's largest gaming market.
Most Read
1
We were denied access to tech… Chandrayaan-3 landing changes that permanently: Former ISRO chief K Kasturirangan
2
Hema Malini opens up on relationship with Sunny Deol, Bobby Deol, says they 'keep coming home': 'We celebrate Raksha Bandhan together'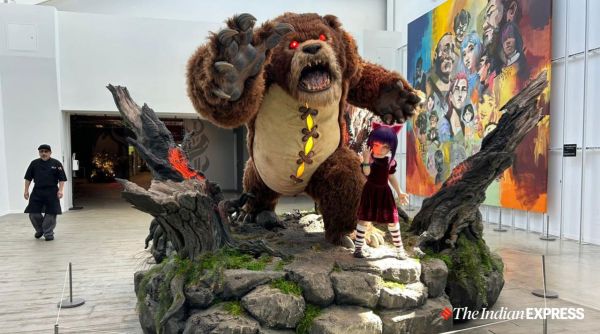 Image credit: Anuj Bhatia / Express photo
Becoming a global Esports giant
In early 2010s when professional esports was growing in popularity in South Korea, Riot began stepping into a niche, online subculture that later became a cultural powerhouse in many parts of the world. Multiplayer video games such as League of Legends played competitively in huge arenas with thousands watching it together, are known as e-sports, and they have become hotbeds for gaming culture. Just like in traditional sports, e-sports players can earn six-figure salaries and compete for championships, attracting sponsors and fame. The most popular esports games are owned by the companies that make them, including Riot and Activision that have big investments in the esports sector.
In 2011, Riot organised the first League of Legends world championship at DreamHack, a twice-a-year computer festival in Sweden. As viewership soared, so did the league. In 2021, the esports industry drew an estimated 474 million viewers and brought more than $1 billion in total revenue, up 14.5 per cent from 2020, according to games and esports analytics company Newzoo. Although esports has been popular for many decades in Asia, North America and other regions aren't fully mature. This gives an opportunity to grow and look at the long-term perspective to make the business profitable.
Valorant becoming a surprise hit
Valorant was launched globally in June 2020, becoming an instant hit with over 14 million players as of July. Developed by Riot Games, Valorant was released as a Windows exclusive in mid-2020 as a free-to-play first-person multiplayer shooter, taking a page out of Counter-Strike's book. Valorant has been mostly well-received, winning Best Esports Game at last year's Game Awards. The introduction of international and domestic leagues as well as a new competitive game mode for pro-gamers replicates the successes of Riot's flagship esports product, "League of Legends." This is evident from the fact that Riot Games is keen to make 'Valorant' into the next great "multigenerational" esport as well as supercharging the game with new content.

link