Apple today announced the addition of 20 new titles to its Apple Arcade game subscription service. The new games include WHAT THE CAR?, TMNT Splintered Fate, Disney SpellStruck and Cityscales: Sim Builder. Apple Arcade is priced at Rs 99 a month and gives users access to a library of over 200 games.
Here is what you need to know about some of the new games available on the platform.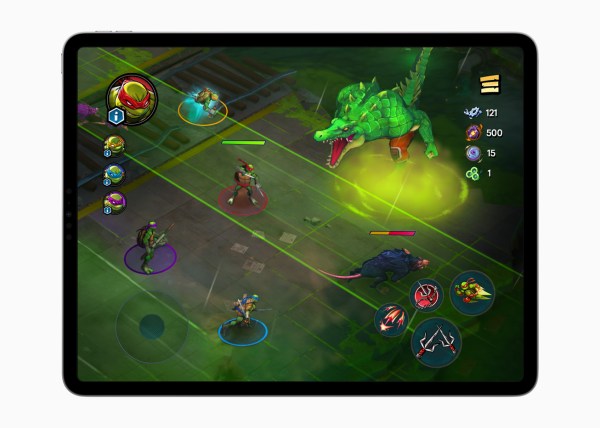 Gameplay of the new Apple Arcade TMNT game. (Image credit: Apple)
TMNT Splintered Fate
In this Teenage Mutant Ninja Turtles game, Splinter, the turtles' master, is missing and his brothers are under attack. In the game, you will join Leonardo, Michelangelo, Donatello and Raphael (the turtles) on a co-op adventure game where you can use their unique attacks and randomised power-ups.
You will have to search for clues and hints across the game's version of New York City with help from allies like April, Metalhead, Casey Jones and others.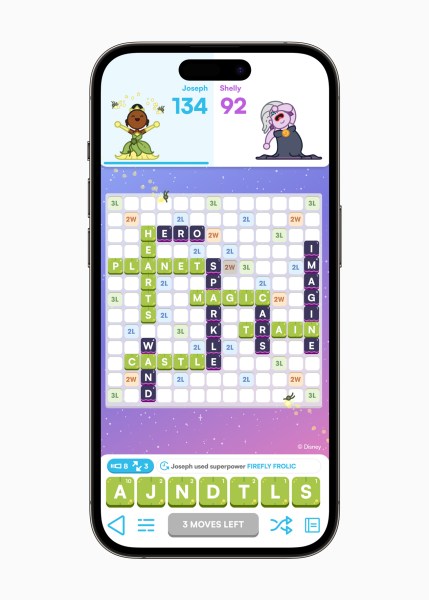 Gameplay of Disney SpellStruck (Image credit: Apple)
Disney SpellStruck
According to Apple, Disney SpellStruck is a new word game developed in partnership with the co-creator of Words with Friends. On the game, you join Disney and Pixar characters as you take on challenging crossword-style games. You can play with your friends using the online versus mode, complete daily challenges, and test your spelling skills.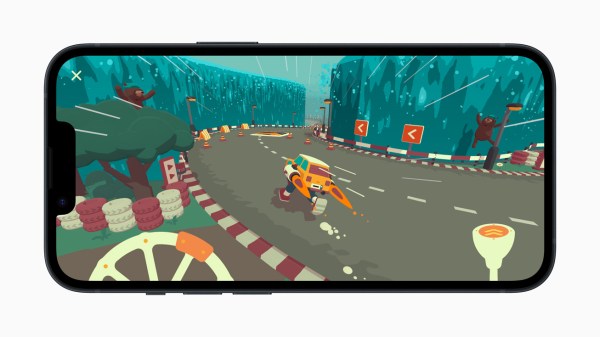 WHAT THE CAR? gameplay. (Image credit: Apple)
WHAT THE CAR?
WHAT THE CAR? Is another quirky game from the Indie developers who came up with other games with very original titles like WHAT THE GOLF? and WHAT THE BAT? The new game is a racing adventure where the players will take on an unconventional race car with constantly changing features.
These features could be anything—legs, wings, and even the common cold. The game combines this racing theme with wacky physics-based gameplay that is filled with unexpected twists and turns.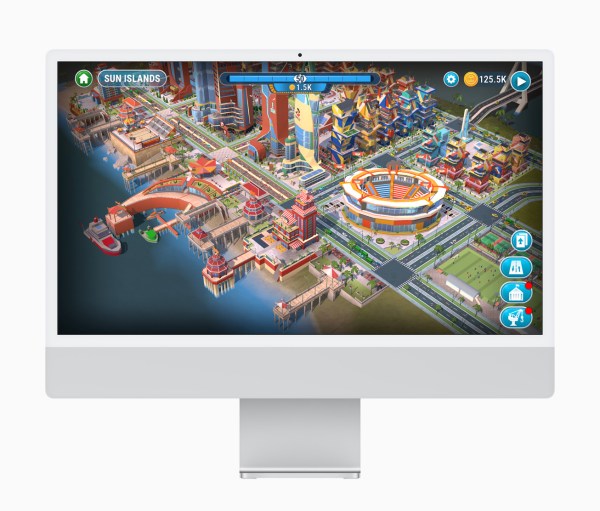 Cityscapes: Sim Builder gameplay. (Image credit: Apple)
Cityscapes: Sim Builder
According to Apple, Cityscapes: Sim Builder is a sustainable take on city-building games that is optimised for mobile. In the game, players take on the role of mayor and are tasked with building carefully thought-out systems for the citizens.
With the focus on sustainability, the player has to carefully balance citizens' basic needs like housing, jobs and utilities while also considering the impact of industry and transportation on the environment.

link