card-sized 'arduboy mini' game console fully functions with 300+ games
Arduboy mini loads up 300+ games
If smaller-sized tablets are still hard to carry around and fit the hands, creator Kevin Bates puts forward another solution by pivoting back to the gaming scene in the earlier decades. His game console Arduboy Mini packs a punch with its open-source, 8-bit system that loads up over 300 games on a tiny circuit board. Just imagine playing games on a credit or debit card. That's how small this miniature game console is! It is lightweight, functional, and surely reminds players of the heyday of the two-button consoles with low-quality graphics.
The mini-game console has a thumb-sized screen that flashes the pixel games. Six buttons clack when players tap on them, and if the players are ready to toy with their mini-game console, the USB can be found right below the buttons. The toy-looking Arduboy Mini is the shrunken version of the full-sized Arduboy FX, and Bates peels off the casing, battery, and speaker from the mini version. It might be small, but no player can judge the number of games it can let them play (again, over 300).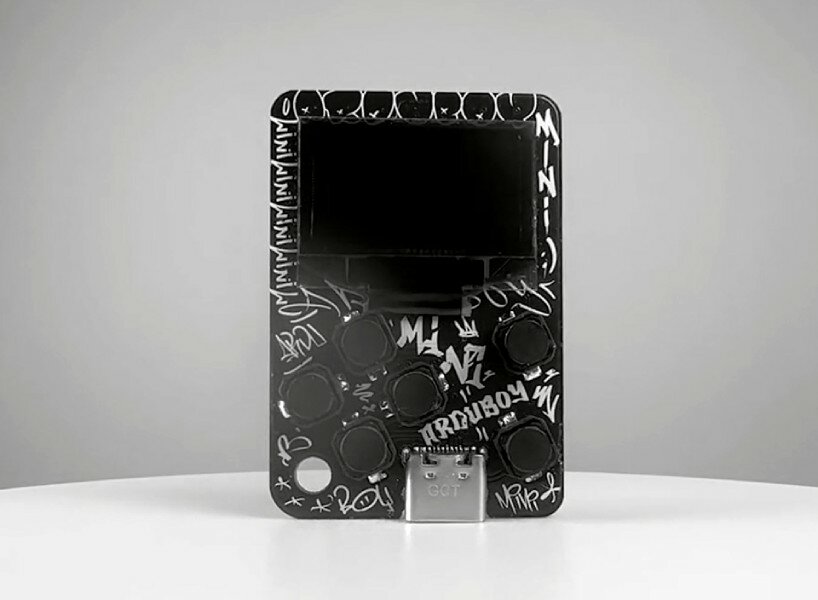 images courtesy of Arduboy
Helping students learn
Kevin Bates writes that Arduboy Mini keeps students in mind for its miniature design. By shrinking its size to a credit or debit card, the creator cuts his production costs back, making the mini-game console affordable for those who want to do something playful in their spare time. Gone are the bells and whistles that current game consoles have as Arduboy Mini invokes the joy of playing games on  8-bit hardware without causing eye strain. 
The mini-game console can also be used in classrooms as a prototype to help the students understand components. Since Arduboy Mini doesn't have a casing, students can easily see, detect, and name parts of the components that Bates and his team use to create the game console. They can even touch the electronics which can help them with programming or building up an idea related to hardware development.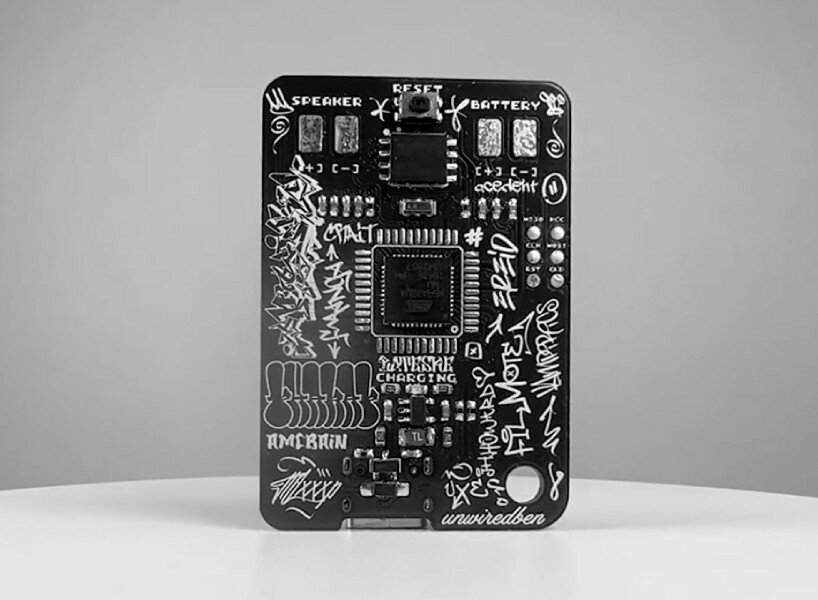 Miniature game console for education
There's more to Arduboy Mini than just letting players play over 300 games. Bates intends the mini-game console to be an educational tool that tech enthusiasts and students can rely on. The games developed for Arduboy are open-source and created by Arduboy developers around the world.
They are uploaded online, so those who want to tinker with their Arduboy Mini – or even create their own – can play these games on the emulator and learn how to remix the library themselves.
The Arduboy community is also offering dozens of educational tutorials to help absolute beginners and top-tier masters with their game consoles, from learning to program their first 8-bit video game in C++ to tweaking options that can make their gaming experience more fun.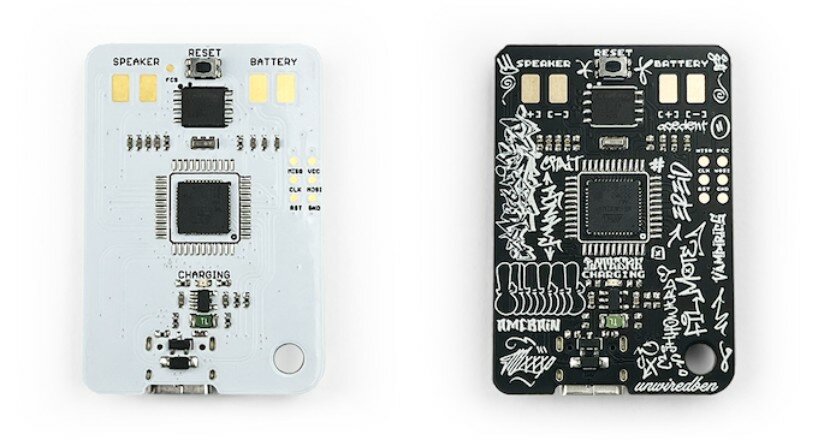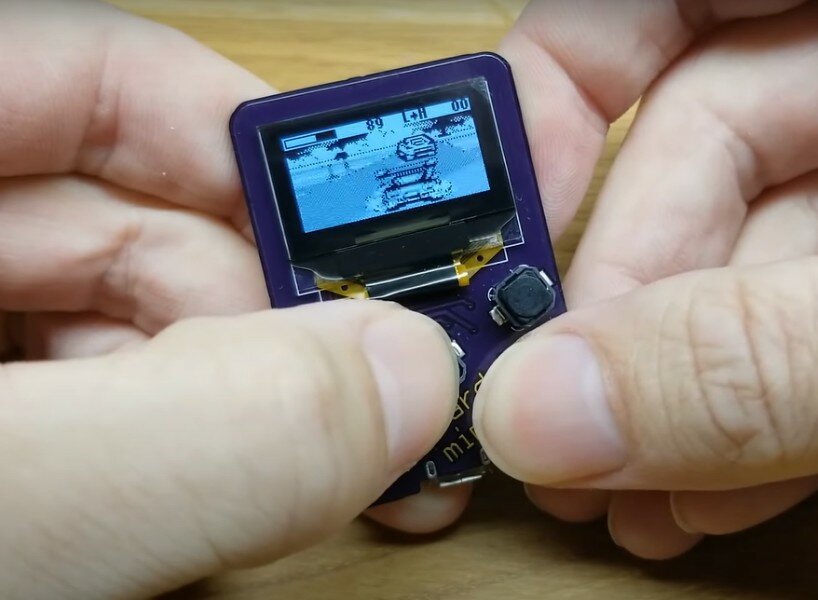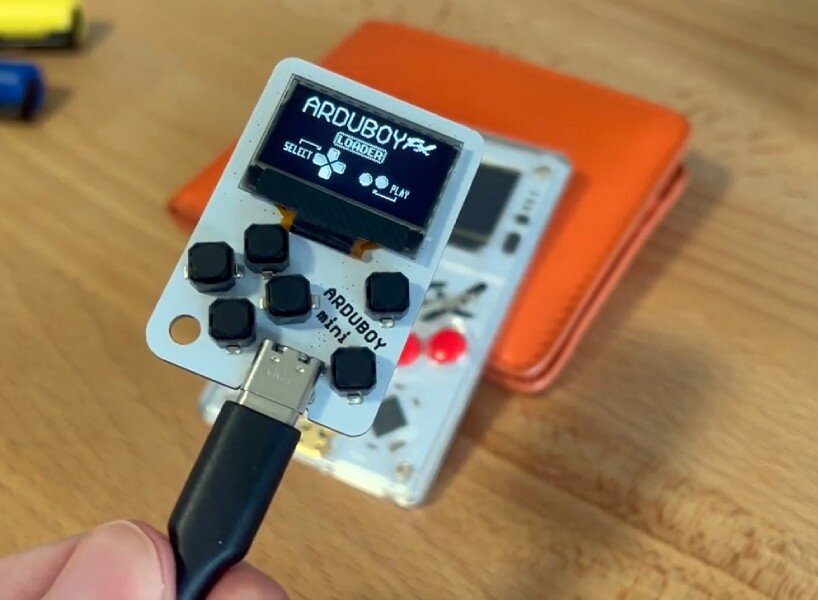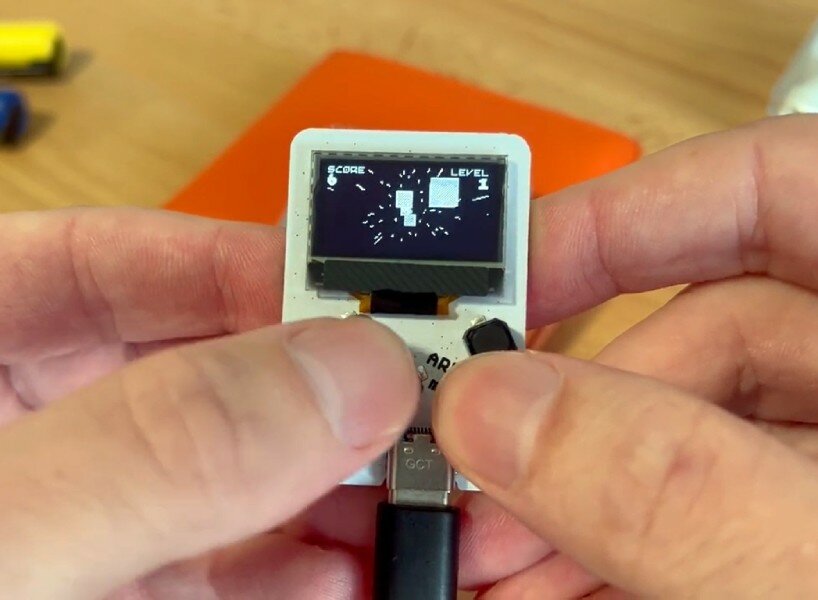 project info:
name: Arduboy Mini
creator: Kevin Bates
company: Arduboy
matthew burgos | designboom
dec 06, 2022
link