Netflix Expands Gaming Horizon: Compatible Devices, How to Access Netflix Games, and More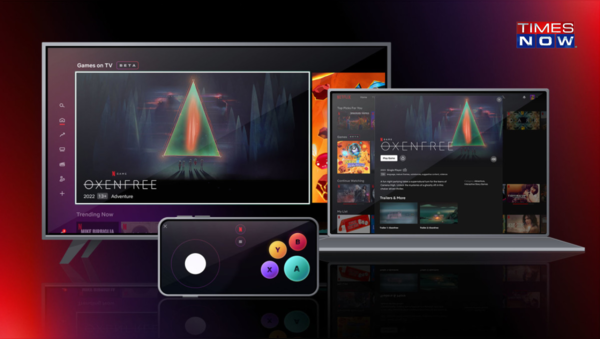 Netflix Games: Compatible devices, how to play, and more
Streaming powerhouse Netflix is setting the stage for an exciting gaming experience, bringing the thrill of video games to its subscribers. With the recent rollout of the Netflix Game Controller app, the company is making its mark in the gaming landscape, testing the waters by offering select games to members in Canada and the UK.
Testing the Gaming Waters
In a strategic move, Netflix has begun testing gaming on TVs and PCs, ushering in a new era of entertainment for its audience. The experimentation involves a "small number of members" who will have the opportunity to play two titles: "OXENFREE" from Night School Studio, a Netflix Game Studio, and "Molehew's Mining Adventure," a gem-mining arcade game. While these are the initial offerings, Netflix has hinted at the potential for expanding its gaming library in the future.
A Growing List of Compatible Devices
Netflix aims to make gaming accessible to a wider audience by enabling gameplay on a range of devices. Currently, the games are compatible with select devices, including Amazon Fire TV Streaming Media Players, Chromecast with Google TV, LG TVs, NVIDIA Shield TV, Roku devices and TVs, Samsung Smart TVs, and Walmart ONN. Netflix plans to continually expand this list, making its cloud gaming vision more inclusive.
For those eager to dive into the world of Netflix gaming on TV, the process involves downloading the Netflix Game Controller app from the Google Play Store or the Apple App Store. The app boasts a gamepad-like interface, providing a seamless experience for users. Initially available for iPhone users, the app requires iOS 15 or later. Netflix enthusiasts can look forward to additional game offerings as the platform evolves.
A Strategic Move in the Gaming Arena
Netflix's foray into cloud gaming commenced in 2021, aligning with a trend among tech giants exploring this realm. The company's approach emphasizes accessibility through its subscription model, offering users the benefits of easy gameplay and an ad-free environment. Recent game launches, including "Laya's Horizon," "World of Goo Remastered," and "OXENFREE II: Lost Signals," underscore Netflix's commitment to expanding its gaming portfolio.
Proceeding with Caution
Netflix's venture into gaming is marked by a cautious approach, as the streaming giant navigates the lessons learned from Google Stadia's departure from the gaming scene. The company is mindful of the capabilities of TVs, recognizing that their processors and memory may present limitations for running complex games. Thus, the rollout of games on select TV models reflects Netflix's careful strategy to ensure a smooth and enjoyable gaming experience for its subscribers.
link