For most students, a laptop they can rely on is an indispensable tool. The value of a computer that can go anywhere and run for hours away from mains power can't be understated – it's one of the few big purchases you won't regret.
But if recent research from Nvidia and UCAS is to be believed, plenty of students do wish they'd chosen more wisely and spent a bit more. More than a third (37%) of 600 UK students surveyed said they regretted buying the laptop that they ended up choosing, with close to half (48%) believing they hadn't done enough research before buying.
Nvidia's recommendation? To buy a laptop powered by one of its GPUs, of course! However, the answer isn't quite as simple as that. It's true that most students should avoid the cheapest laptops to make sure performance is up to scratch, but there's no need for a discrete graphics chip for the most part.
Budget laptops ≠ student laptops
With so much choice, deciding which laptop to buy in 2022 is more difficult than ever before. Unless you're certain a MacBook is right for you, there are hundreds of different options running Windows or Chrome OS.
The latter is synonymous with students, which is understandable considering Chromebooks' huge popularity within the education sector. But, as Nvidia's Europe Head of Consumer PR Ben Berraondo explains, "one of the key things now is understanding how students have changed over the past 10-15 years".
The core design of most laptops is roughly the same, but the tech within them has progressed rapidly in that time. Berraondo believes there are two key areas students should focus on: "how they use a laptop" and "the core applications they'll be using", both during their studies and post qualification.
Shifting the focus towards specific use cases is a valuable way to determine what's most important. Chromebooks remain a good option for someone with "data-oriented stuff and word processing", according to Don Woligroski, Senior Mobile Processor Technology Marketing Manager at AMD.
But if you're more familiar with Windows or value the extra support it provides, "any number of thin-and-lights will do the trick. In 2022, the specs are so nice".
Unsurprisingly, Woligroski recommends devices powered by AMD Ryzen CPUs, but you shouldn't forget about Intel. Both companies have plenty of budget offerings, but Intel's Evo Platform makes it easy to choose a thin and light laptop that doesn't sacrifice performance or design.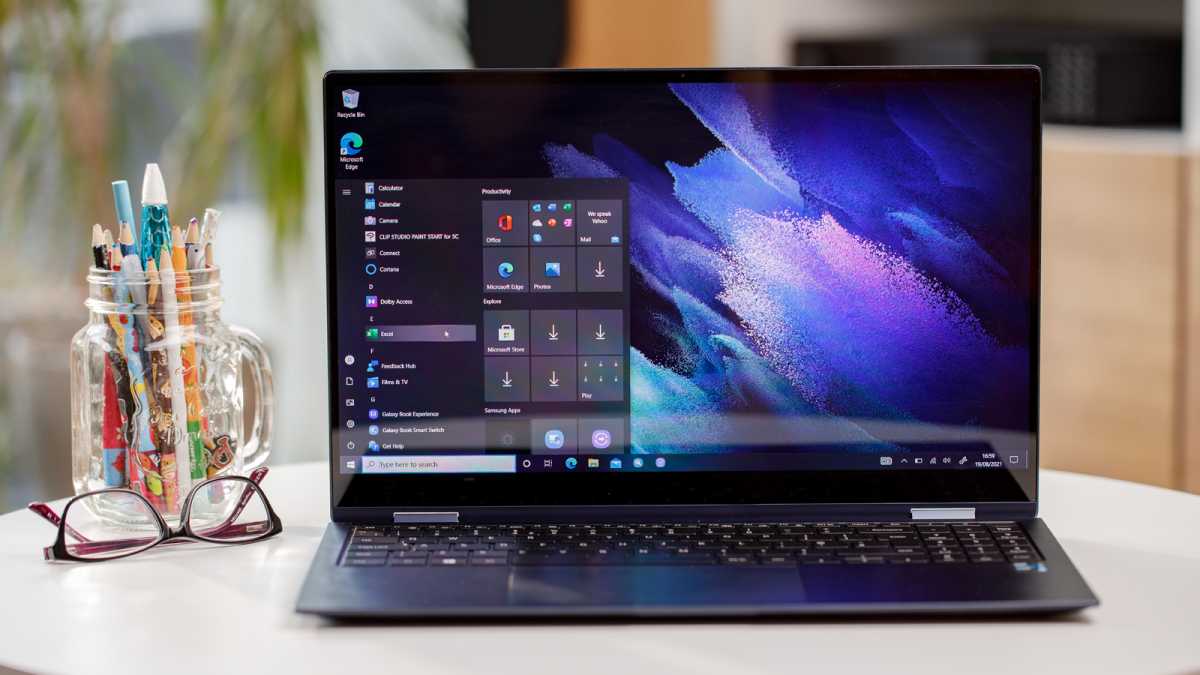 Dominik Tomaszewski / Foundry
Senior Technical Sales Evangelist, Simon Lambden, is keen to point out that all Intel Evo laptops "support instant wake, at least nine hours of battery life, fast charging over USB-C, and great connectivity like Thunderbolt 4".
Lambden believes "features like those are what make the day-to-day experience of using a laptop a joy, beyond the raw speeds and feeds of a CPU or GPU."
But while most Intel Evo devices use integrated graphics, Nvidia is championing its discrete GPUs for laptops. So, how do you decide which is right for you?
A discrete GPU is necessary only for some students
The first thing to consider is price. Unsurprisingly, opting for a laptop with a discrete GPU almost always costs a lot more than the equivalent with a graphics chip integrated into the CPU. However, it's still possible to get an Nvidia RTX-powered device for around $600/£600, which Berraondo describes as "actually really great for this kind of student work".
Woligroski agrees that discrete GPUs are required in some scenarios, but argues that the graphics integrated with some Ryzen 6000 Series laptops can "run creator [apps] and straight up 1080p Full HD gaming workloads". The latter is hardly a requirement for coursework, but buying a laptop that's capable of running demanding games could mean you save hundreds on a separate Xbox or PlayStation.
The same sentiment is shared by Lambden, who believes "we've seen dramatic leaps in the performance of integrated GPUs over the past few years". However, "anyone using 3D modelling software, CAD applications, AI acceleration, or editing 4K video—to name just a few—will benefit greatly from a discrete GPU."
So, most students won't need a discrete GPU, but you might still want one to play the latest games – beyond 1080p – in your free time. However, there are a small number of students for whom a dedicated GPU is advisable or even necessary in order to get the most out of your education.
One device can do it all, but it doesn't need to
One of the arguments in favour of a discrete GPU is that it allows a laptop to become an all-in-one device for many people. As students' "number one purchase by a big way in terms of cost", Berraondo describes a laptop as "the core of that entertainment home". The same device used for studying is often relied on for playing music, watching videos, content creation and gaming.
Of course, laptops with discrete GPUs will handle these tasks better than an integrated one in most situations. You might want one laptop that can do it all, but different device categories exist for a reason.
Desktop PCs, for example, typically deliver the best performance and are easily upgradable (unlike laptops) but you can't carry them around with you. Alternatively, students might want a tablet with stylus and detachable keyboard, especially if it runs Windows as the Surface Pro 8 does.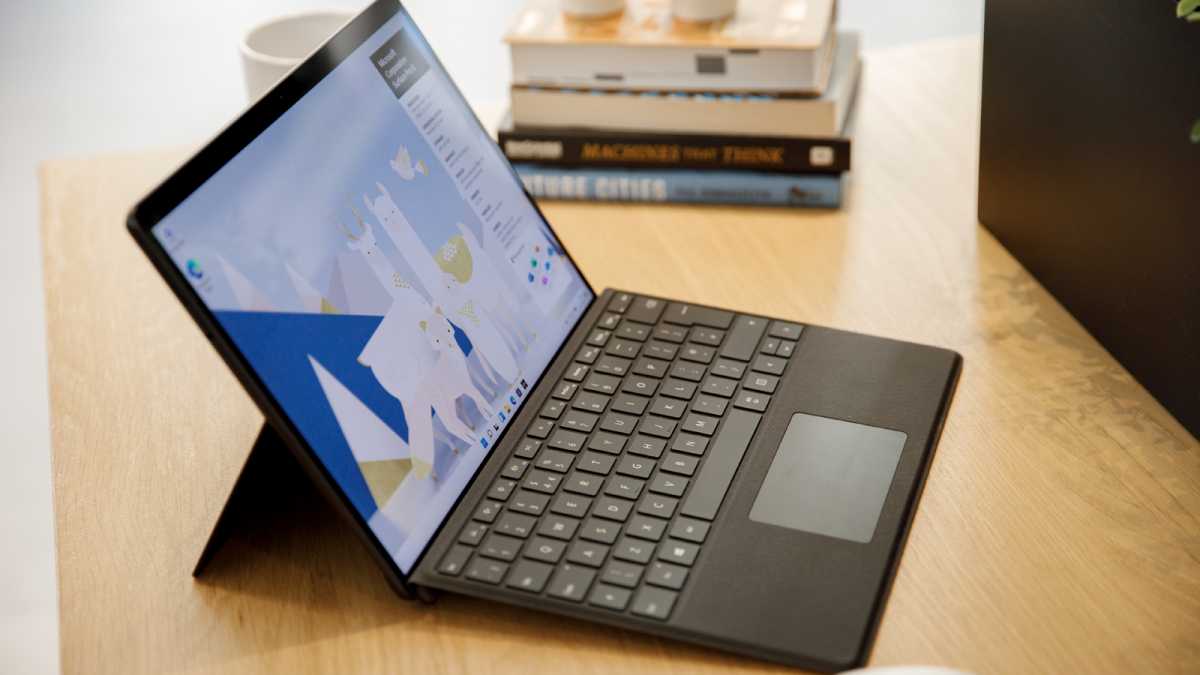 Dominik Tomaszewski / Foundry
Plus, these days it's no bother to use a mobile operating system (such as Android 12) alongside a desktop OS (like Windows 11), provided you identify specific apps and services that can share files and data across all your devices. And, of course, there are plenty of cloud storage services that make this easy.
If you are about to buy a laptop for university or college, then it's worth spending a bit more that you may have been planning to in order to get a more powerful device. Budget laptops can seem tempting, but may not be up to the job, and you might find yourself among those regretting your purchase as soon as you start studying in September or October.
But you probably won't need a laptop with a discrete GPU unless you already know you'll need to use apps that won't work well without one, and it's worth thinking hard whether a laptop is definitely the best option.
For many, though, a laptop will be the best choice: a single device that does it all. And to help you choose the best model to buy, our guide to the best student laptops explains everything you need to know.
link